For these information special thanks to: Richard Lagendijk !

Commodore 1950-B 14" Multiscan Monitor

PC 10/20/30: 9 pin adaptor, switch in TTL position
PC 40/50/60: --- adaptor, switch in Analog position
Amiga 500/2000: 23 pin adaptor, switch in Analog position

External connectors:
15 pin D-type for VGA
15 pin to 9 pin adaptor for EGA/CGA
15 pin to 23 pin connector for Amiga video

CRT:
14"(13"viewable) 90 degree deflection, 29mm neck, 0.31mm dot pitch
non-glare screen

Display:
TTL input: 8/16/64 colors
Analog input: Unlimited colors

Input signal:
Video:
TTL level positive
Analog 0.5-0.7Vp-p/75 ohm positive
Sync.:
Separate sync. TTL level
Horizontal sync. Positive/Negative
Vertical sync. Positive/Negative

Synchronization:
Horizontal: 15-35 kHz automatically
Horizontal: 50-80 Hz automatically

Resolution: 800 x 600 Max.
Video bandwidth: 30 MHz (-3 dB)

Weight: 12.4 kg
Demensions: 370 (w) x 360(h) x 385(d) mm

Controls:
Power on/off
Horizontal size switch
TTL/Analog switch
TTL Text/Graphic switch
Amber/Green/White on Blue/Normal switch
Brightness
Contrast
Vertical size
Vertical center
Vertical Hold
Horizontal center


For these pictures special thanks to: arcadecollecting (eBay.com) !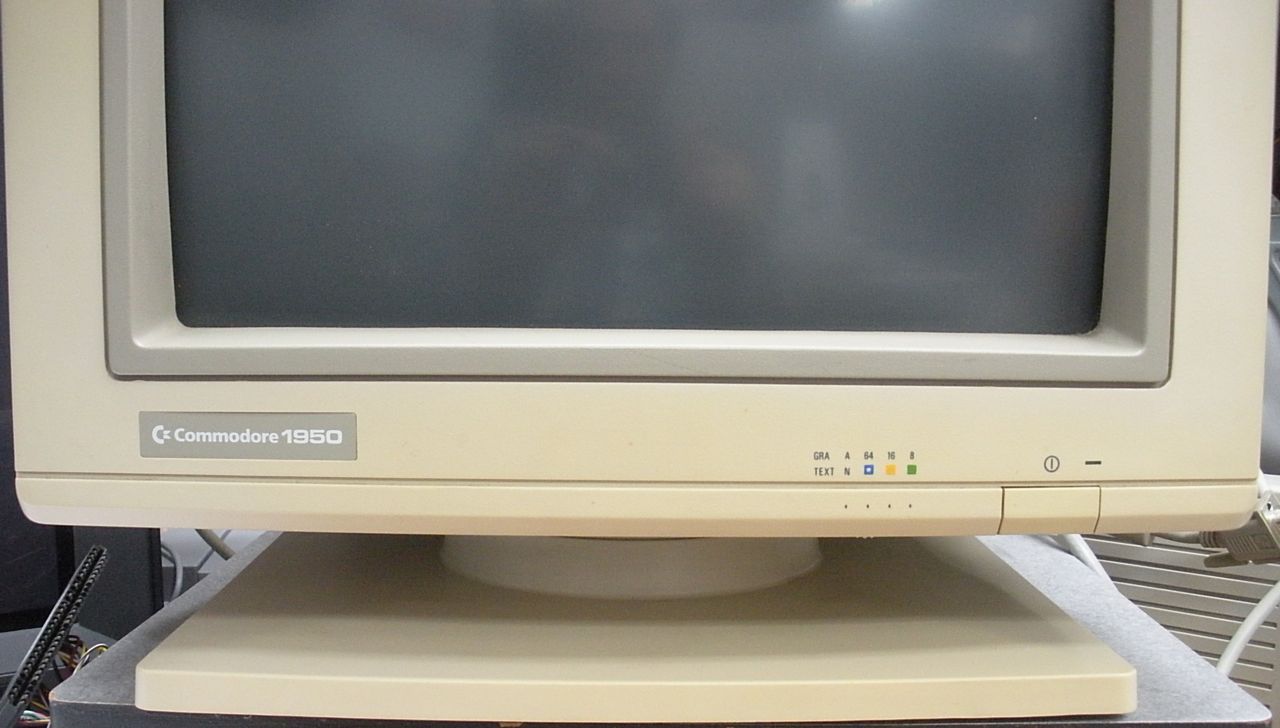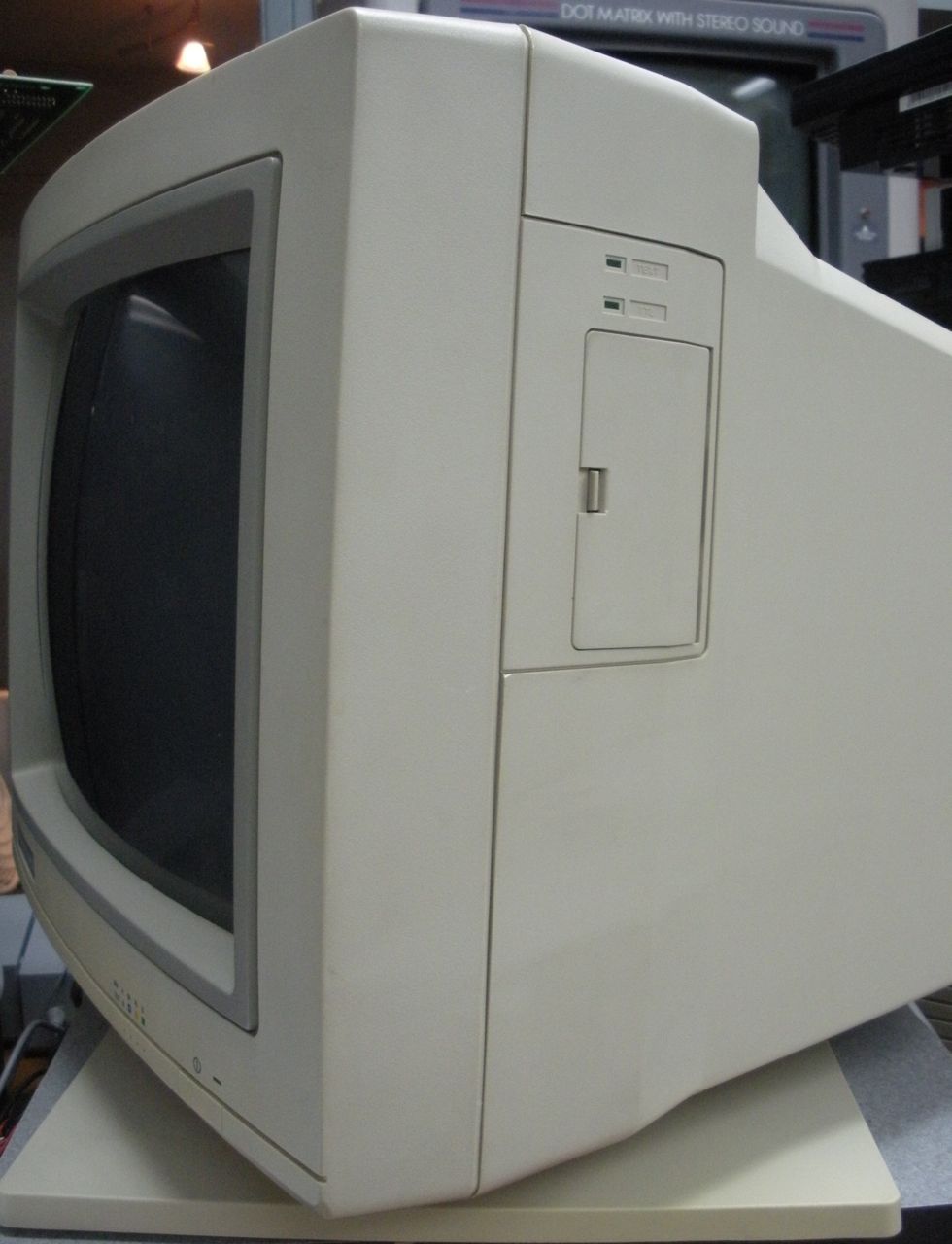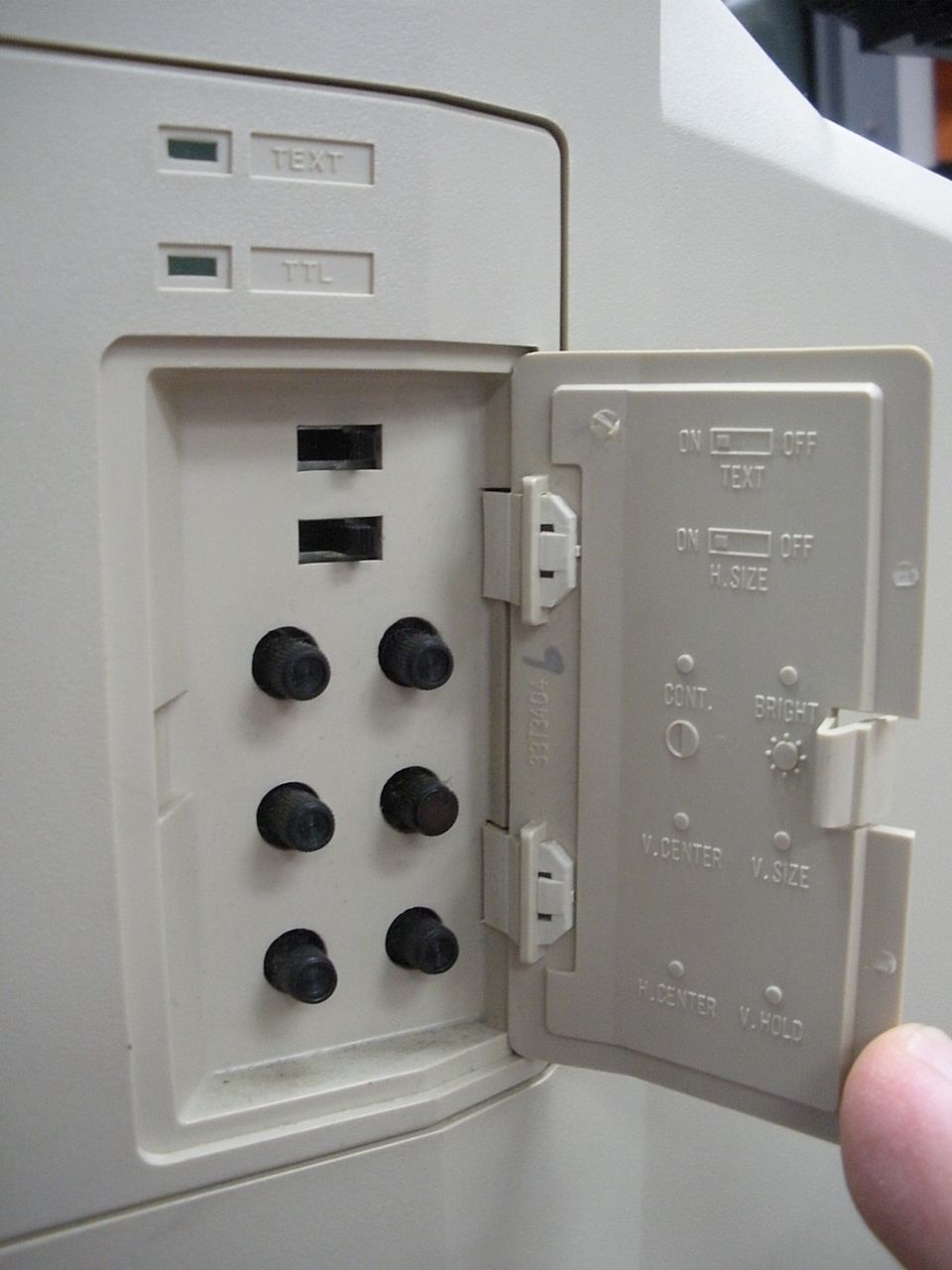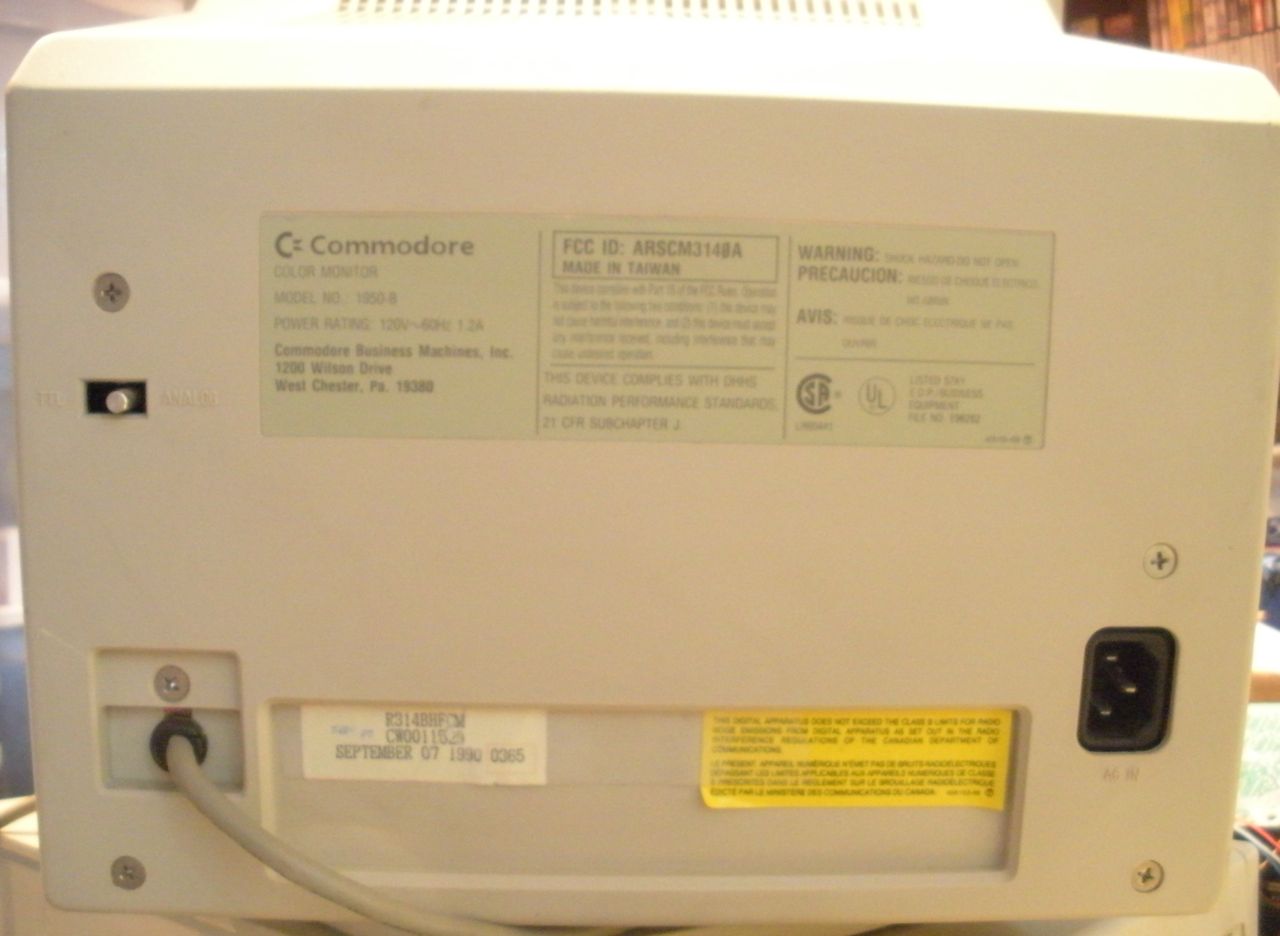 http://stores.ebay.com/arcadecollecting


For these pictures special thanks to: boorowa (eBay.com.au) !